Full Destination Wedding Experience
Full destination wedding experiences are perfect for those who know that a wedding in Costa Rica is a whole experience of making memories with their friends and family over multiple days! Most couples decide to spend a week celebrating with their loved ones. We help you make it fun by planning great experiences for you and your guests to enjoy for the whole wedding week!
Managing accommodations, transportation, and creating fun itineraries for you and your guests.
Helping you find the best venue and hotels in Costa Rica for your wedding.
Designing wildly beautiful and truly personal weddings
From beginning to end, we orchestrate every facet of the wedding day.
We collaborate with only the best and top event professionals in Costa Rica.
Managing schedules for all vendors, planning extra events, drafting timelines, and creating floorplans.
Consider us your personal travel agent plus wedding planner rolled into one place. All you have to worry about is showing up and having fun. We want to execute your vision of a destination wedding experience from the time you land to the time you lift off. We will help you plan your wedding in Costa Rica but also plan your and your guests vacation to one of the Happiest Places in the World.
"I don't even know where to begin! Erika was absolutely amazing from the beginning, She is so genuine and kind and worked so hard to make our day perfect. I love how she was able to take my ideas and thoughts and turn them into reality! I was so pleased to see everything pull together so beautifully. It was better than I could have imagined! Erika has such an artistic eye and all of our guests felt like they were at a wedding in a movie."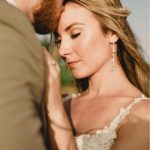 I would love to meet you both and get to know your style, discuss your needs, and expectations in detail so we can design your wedding day together. Communication is key to success so, Let's set up a virtual coffee date and start the planning of the Costa Rica wedding of your dreams!