Elopements are intimate experiences that still deserve top attention to detail curated with love and personality. Whether you envision yourself getting married barefoot in the jungle, or on a mountaintop overlooking sunset, or by a waterfall or on a beach hideaway, Amore Paraiso can help you have the elopement experience you want.
Helping you find the best venue and hotels in Costa Rica for your wedding.
Designing wildly beautiful and truly personal weddings
From beginning to end, we orchestrate every facet of the wedding day.
We collaborate with only the best and top event professionals in Costa Rica.
Managing schedules for all vendors, planning extra events, drafting timelines, and creating floorplans.
Our elopement services in Costa Rica are for weddings of 10 or fewer guests. We will find that dreamy venue or location; create timelines and floorplans; and book the most talented caterers, entertainment, photographers, stylists, florals, and maybe even those surprise fireworks!
"Erika listened to the vision I had of my wedding and literally brought it to life.She made sure I was not worried about a thing and instead was able to actually enjoy everything about my wedding day!If you are just now starting your search….you can stop right now and choose Amore Paraiso Weddings to help plan the wedding of your dreams– trust me you will be glad you did!!!"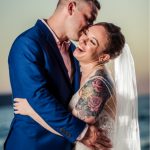 I would love to meet you both and get to know your style, discuss your needs, and expectations in detail so we can design your wedding day together. Communication is key to success so, Let's set up a virtual coffee date and start the planning of the Costa Rica wedding of your dreams!